It's better to be safe than sorry - this handy Radar Detector alerts you whenever it detects signals from a cop's radar gun. This allows you to slow down before you have the chance of getting a ticket.
- Plugs Into Any Cigarette Lighter/12v Socket
- Easy Set-Up (includes dash mounting pad)
- Full 16 Band Detection (K, KA Laser, etc.)
- Detects Signals Up To 1,000+ Feet Away
- Detects Signals 360° Around Your Car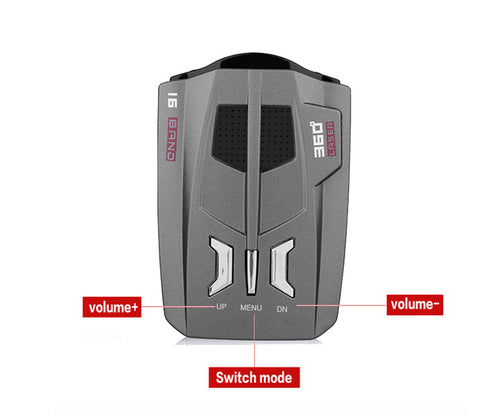 Function operation:
Plug the product on the car charger, and it starts work
Voice adjustment: to press the ldquoDNrdquo or ldquoUPrdquo button shortly.
City Mode/High way mode: (High way mode is the default setting): to press the middle button shortly.
Exchange of Language: to press the middle button for about 10s.
To make the signal only showing on the display screen, mute setting: when there is signal received and when it is making vocal alerting, just to press button rdquoUPrdquo button shortly.
Vocal alerting: to re-plug the product on the car charger. It will back to vocal alerting again from the status of mute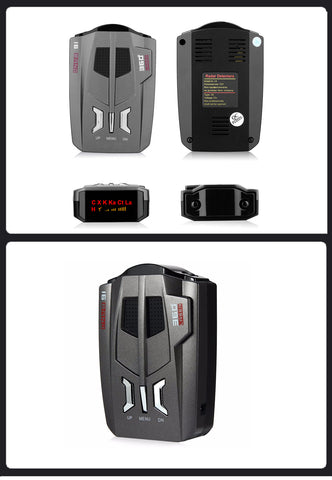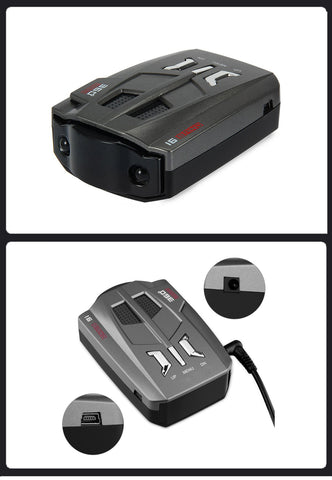 Package Includes:
1 x V9 Car Speed Detector
1 x Car Charger
1 x Anti-slip Mat
1 x Bilingual User Manual in English and Russian