Effectively Prevent Your Hand From Getting Hurt.
Make your BBQ working easier and quicker. This Meat Skewers Machine is a perfect barbecue tool. It's efficient and doesn't hurt your hands.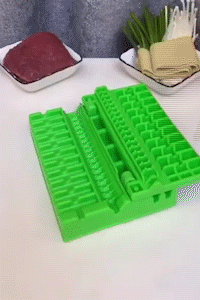 Main Features
Double Slot Design
It can generate two strings at a time, the size is suitable for the palm, the surface has a non-slip texture design, the grip is comfortable, efficient, and fast.
Multi-function
Built-in grooves and protrusions are used to hold food in place and evenly distribute the meat. It can be used for all kinds of barbecue sticks without hurting your hands.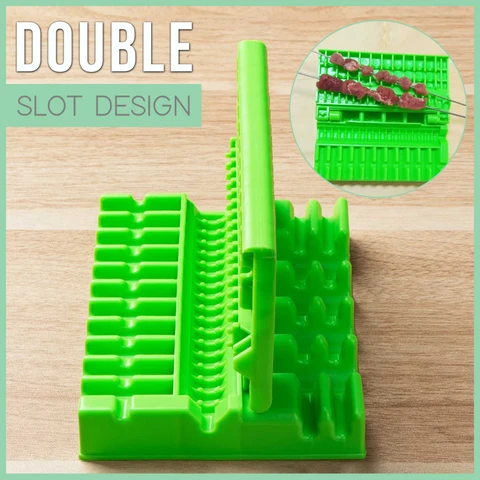 PP MATERIAL
Made of high-quality food-grade PP material, and it is non-toxic and tasteless, safe, and environmentally friendly.
EASY CLEANING
It comes with a detachable design for easy cleaning. It is a perfect barbecue tool.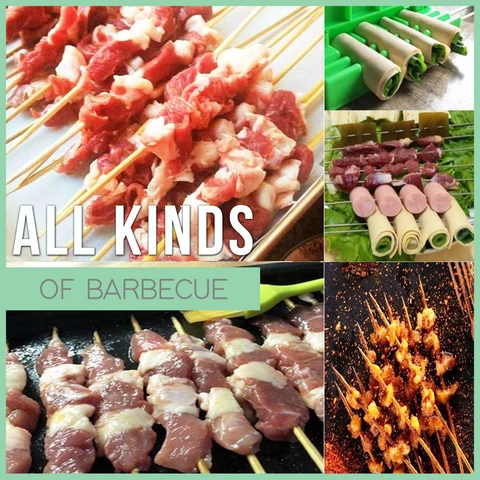 Specification:
Material: Food Grade PP
Size:15x12cm
Hole Diameter: 5mm
Color: Green

Package Included:
1x Barbecue Stringer Skewers Kebab Maker Box