Make a Splash this Summer with our Hilarious Cartoon Slippers
These slippers not only keep your feet comfortable and cozy, but they also add a playful element to your loungewear or beach outings, making them the perfect accessory for pool parties or lazy days by the water.
Fuuny Cartoon slippers are also practical
With their non-slip sole that ensures good grip and increased safety when moving around the house. No more slips and falls, you can confidently and safely navigate your surroundings.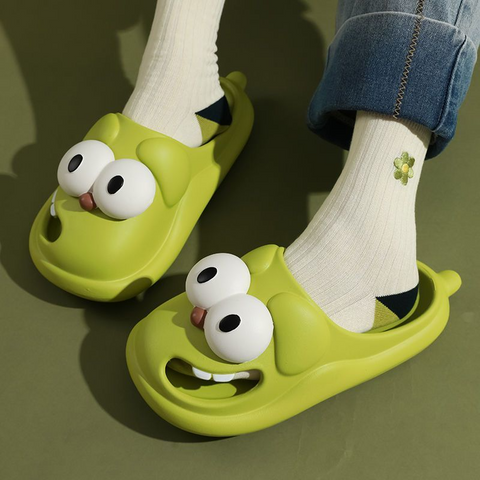 Show your personality and unique style
Whether you choose cute animal patterns, cartoon characters, or funny expressions, your slippers will become an extension of your individuality and a means to stand out with originality.