Now Buy 2+

10% OFF,

Buy 3+

13% OFF+FREE SHIPPING

, Buy 4+

17% OFF!!!



TIRED OF CARRYING AND TRANSPORTING A LARGE ROD WHEN GOING FISHING? 
This compact and convenient telescopic fishing rod is designed for individuals on the go that has no extra space but demands a high-quality rod.
Wouldn't this make your fishing trips easier? If so, check out the awesome benefits below.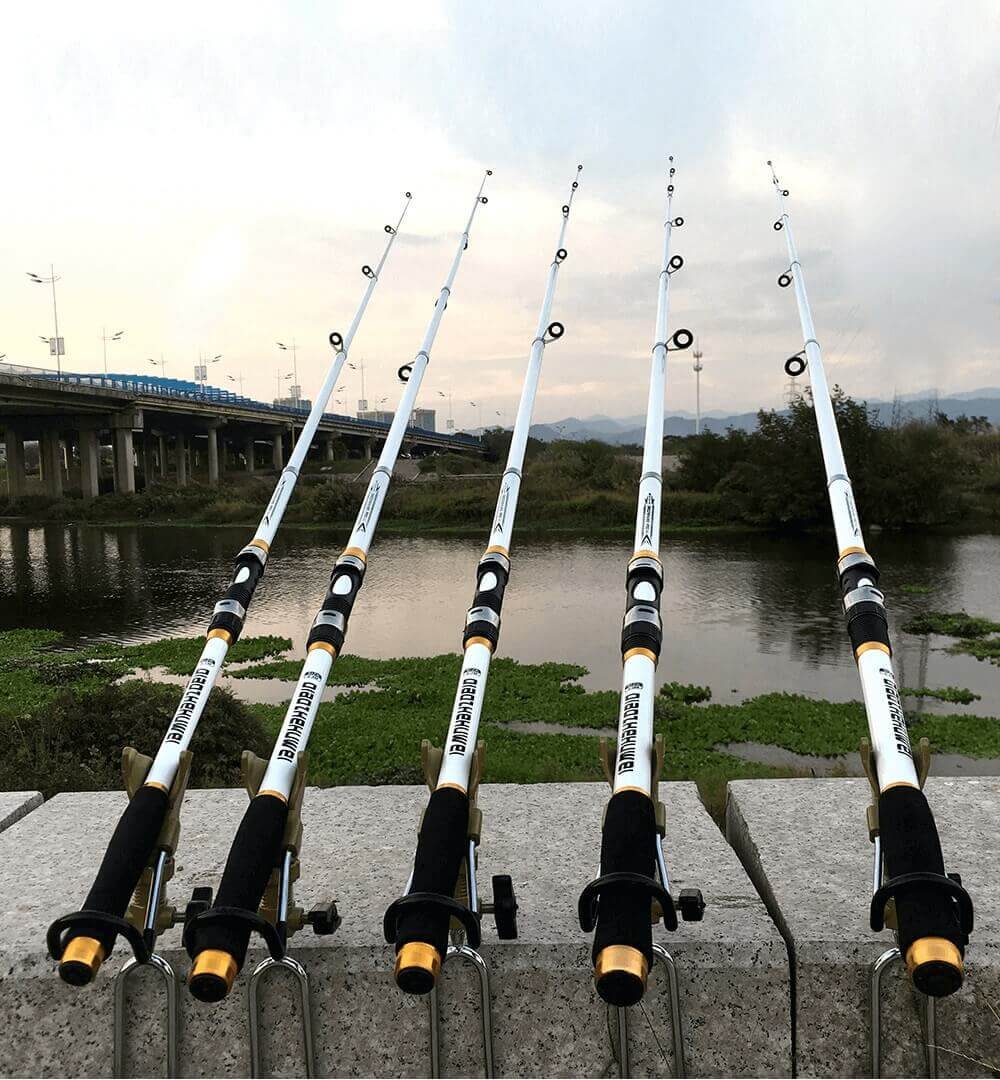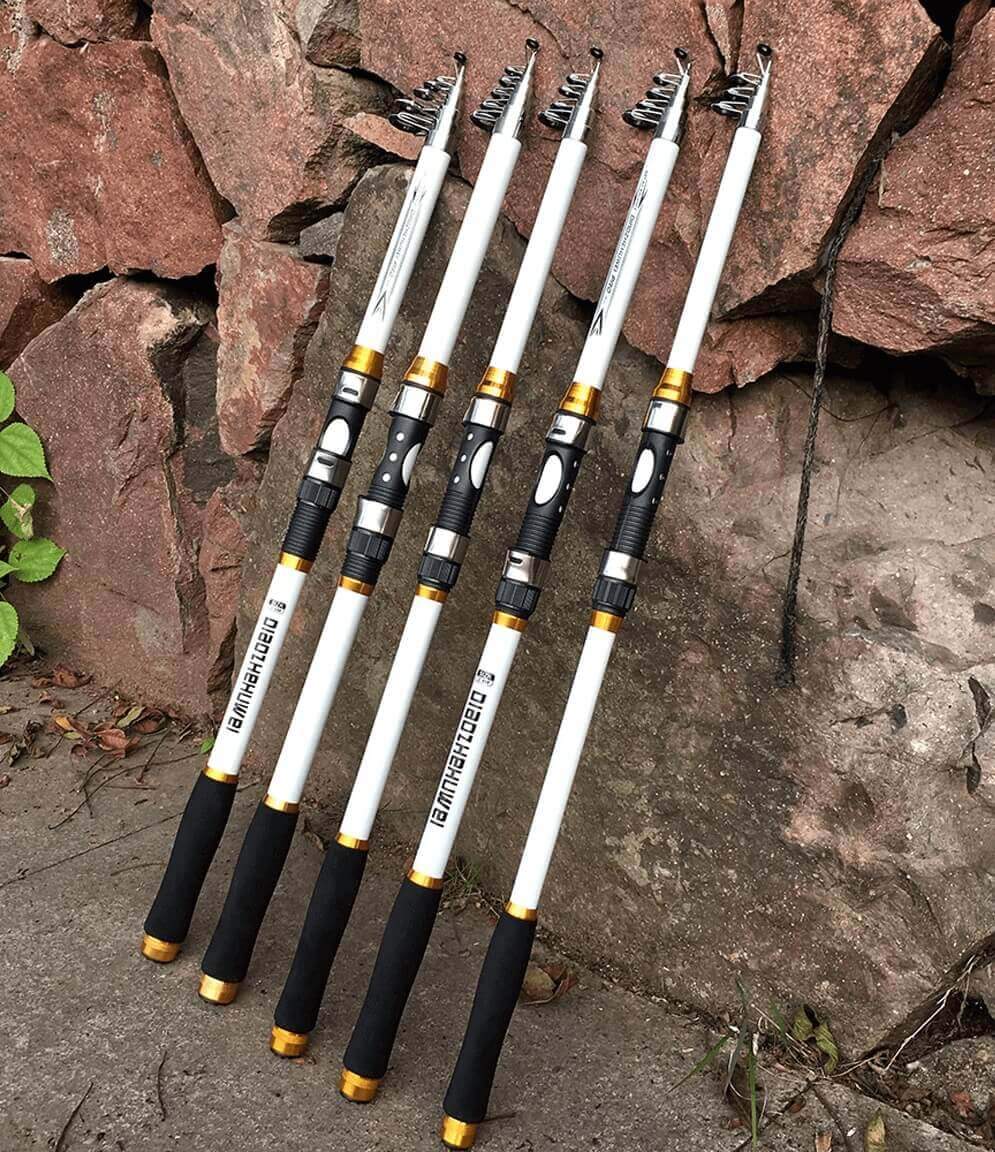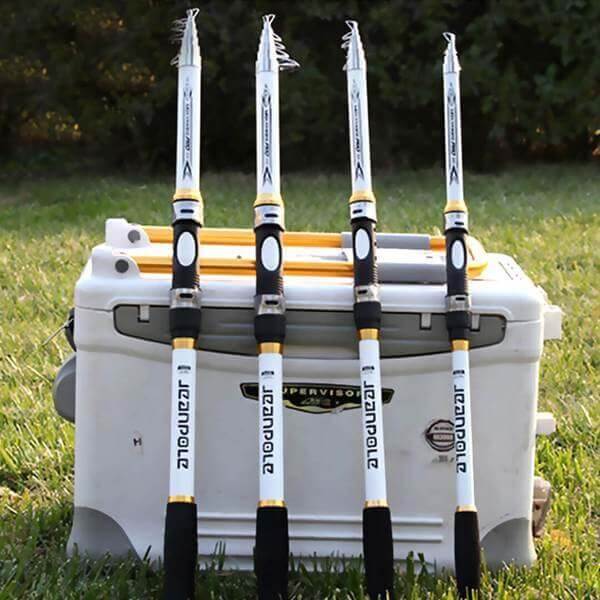 ★ Portable & Convenient - Quick assembly and fast break down. Easily fits In your car trunk, boat hatch or backpack. You'll find it a breeze to take it with you anywhere you go. Perfect for backpacking and camping.
★ Increased Durability - High-density carbon fiber mixed with fiberglass makes this fishing pole very hard and durable and will not snap or break while you're fighting that big one!
★ Light Touch Sensitivity - Lightweight, flexible design transfers the vibrations through the rod so you can detect even the smallest bites and nudges on the lure. Never miss a fish again!
★ Superior Line Guides - Welded stainless steel guides with ceramic inserts designed to allow the fishing line to glide smoothly through while ensuring decreased friction due to heat when a strong fighting fish gets hooked.
★ Comfortable EVA Handle - Sweat-absorbent and radial design greatly enhance your comfort. No more hand fatigue when fighting those big fish.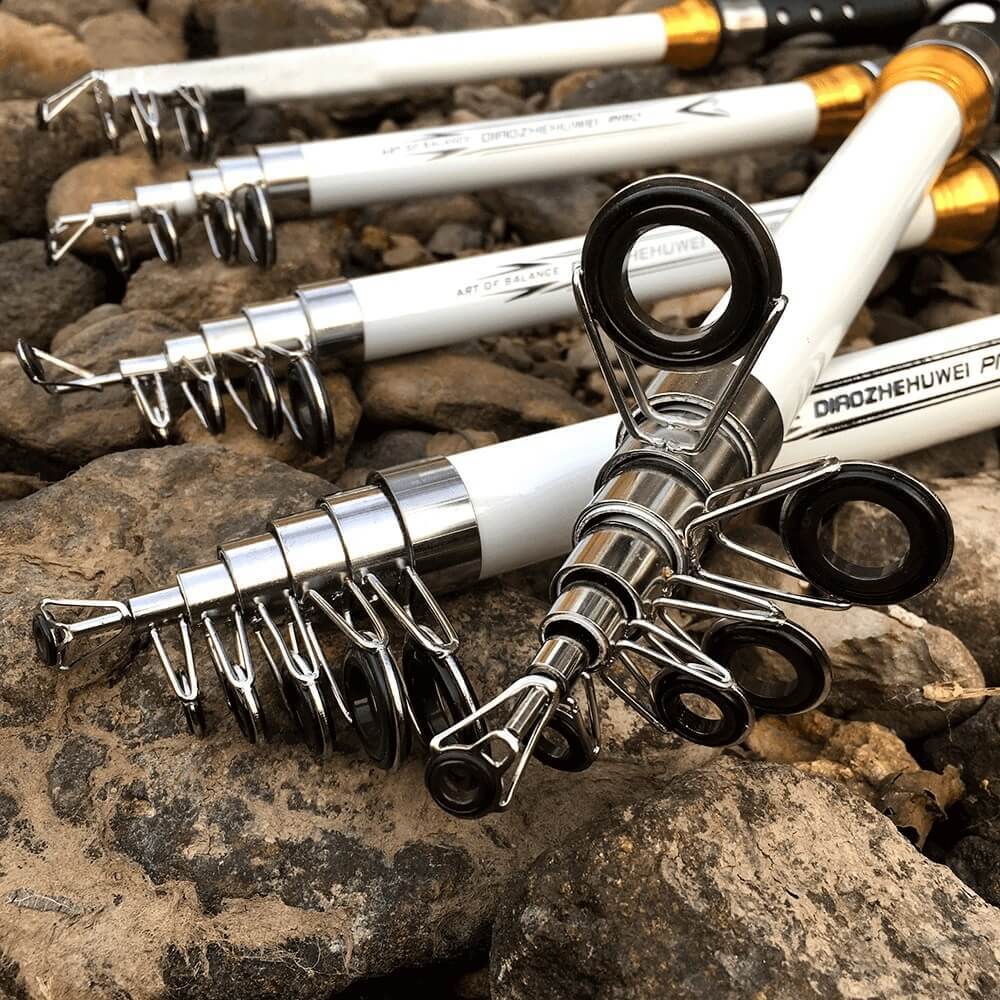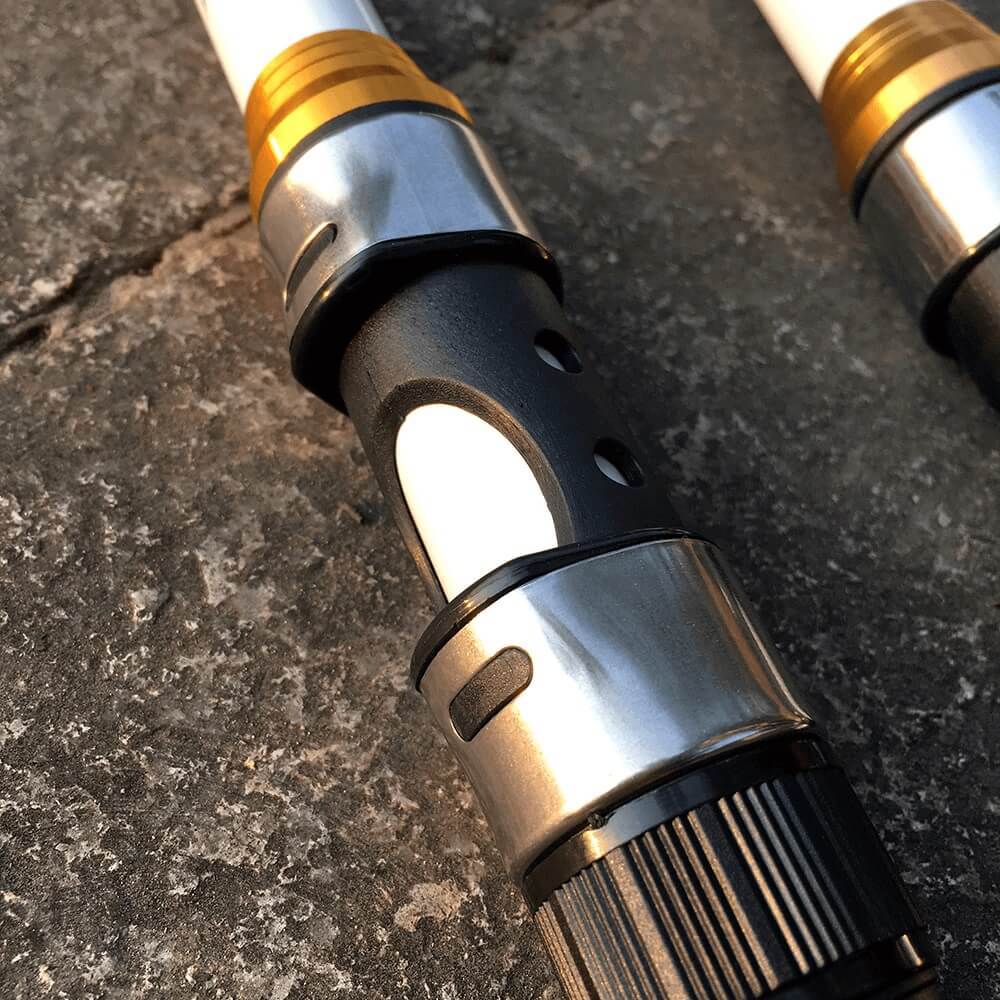 Specifications
- Rod Type: Telescopic Fishing Rod
- Material: 80% FRP + 20% Carbon Fiber
- Color: White/Black/Gold
- Sizes: *See Chart Below
Rod Sizes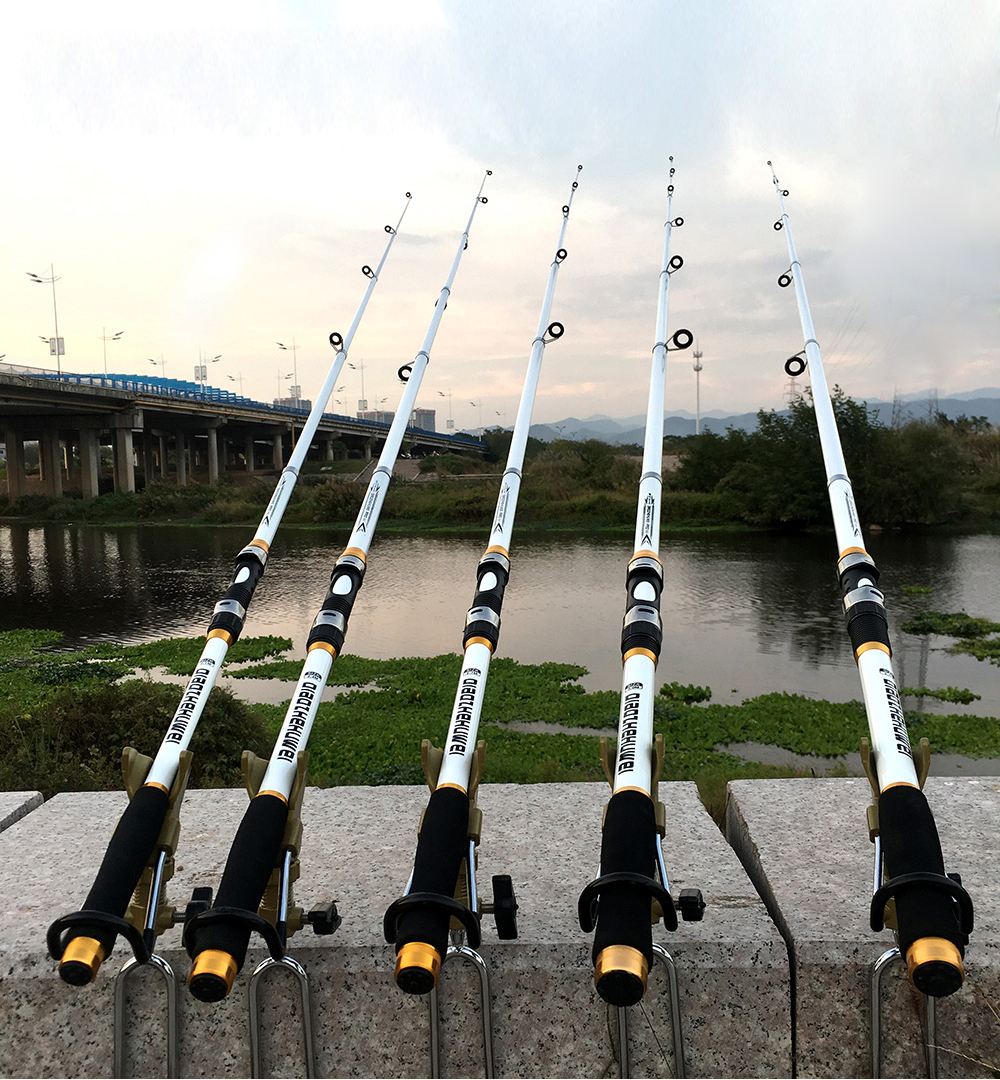 Show you the fishing weight of the rod.
(Net fishing weight: The weight of the objects hold directly, not the weight when fishing)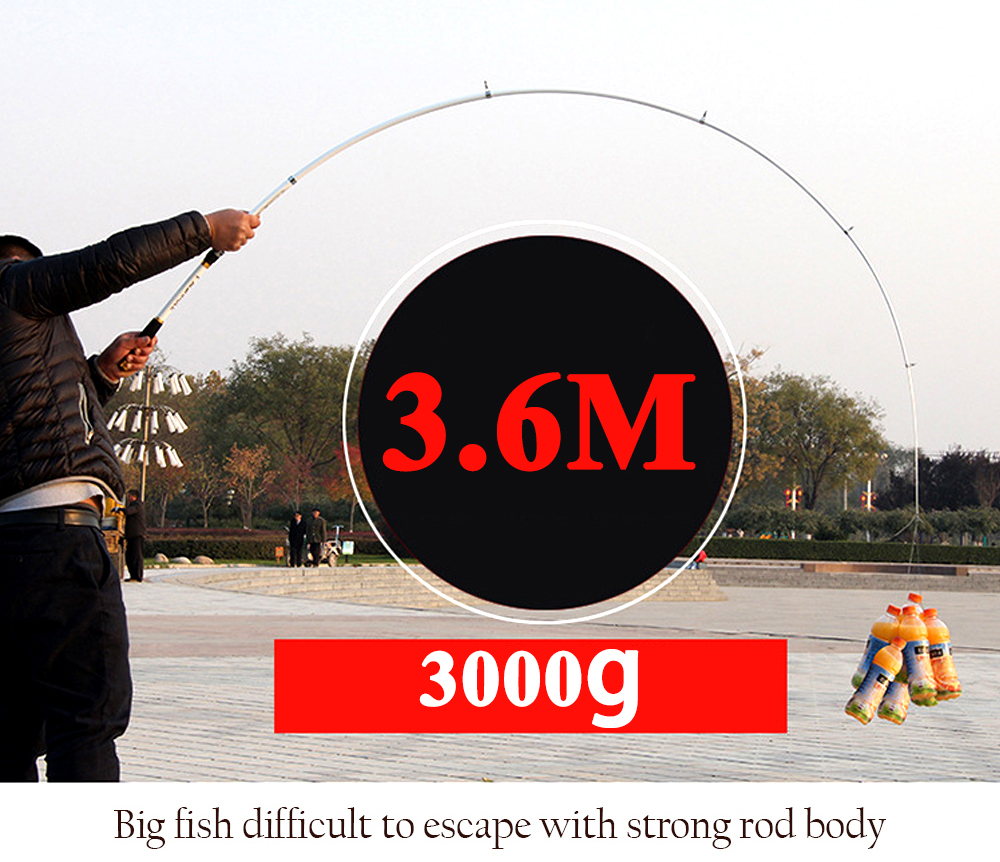 Big rings design. Made of ceramics and wrap by stainless steel, one -piece welding, strong and smooth.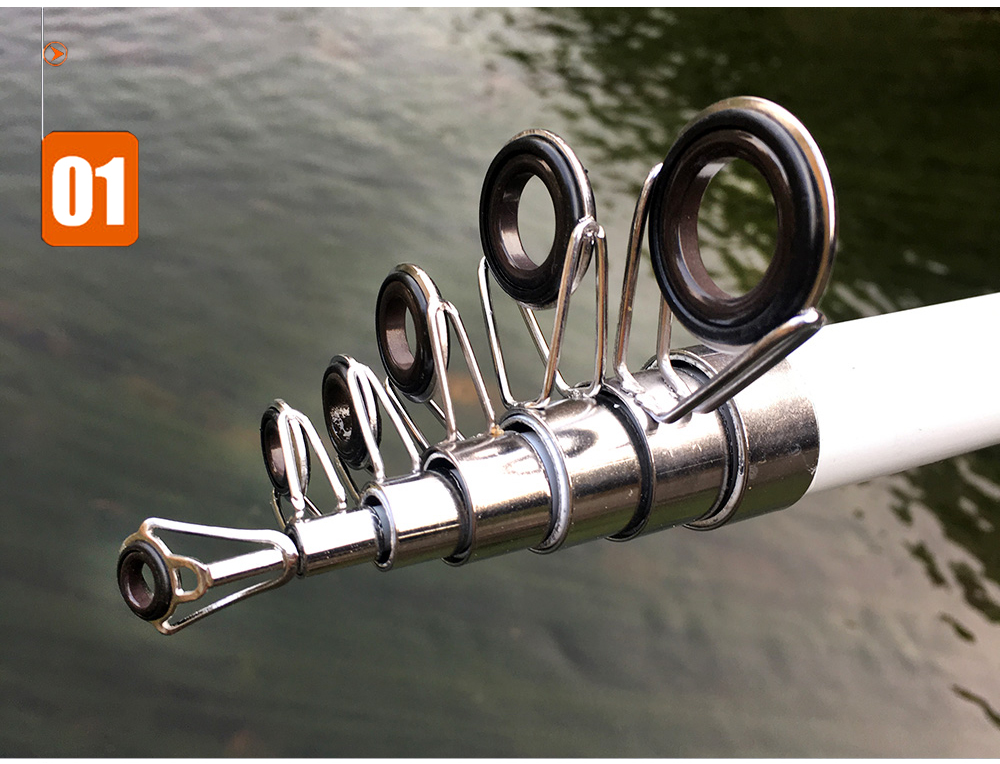 Durable reel seat. It is firm and easy to fix the reel, not easy to fall.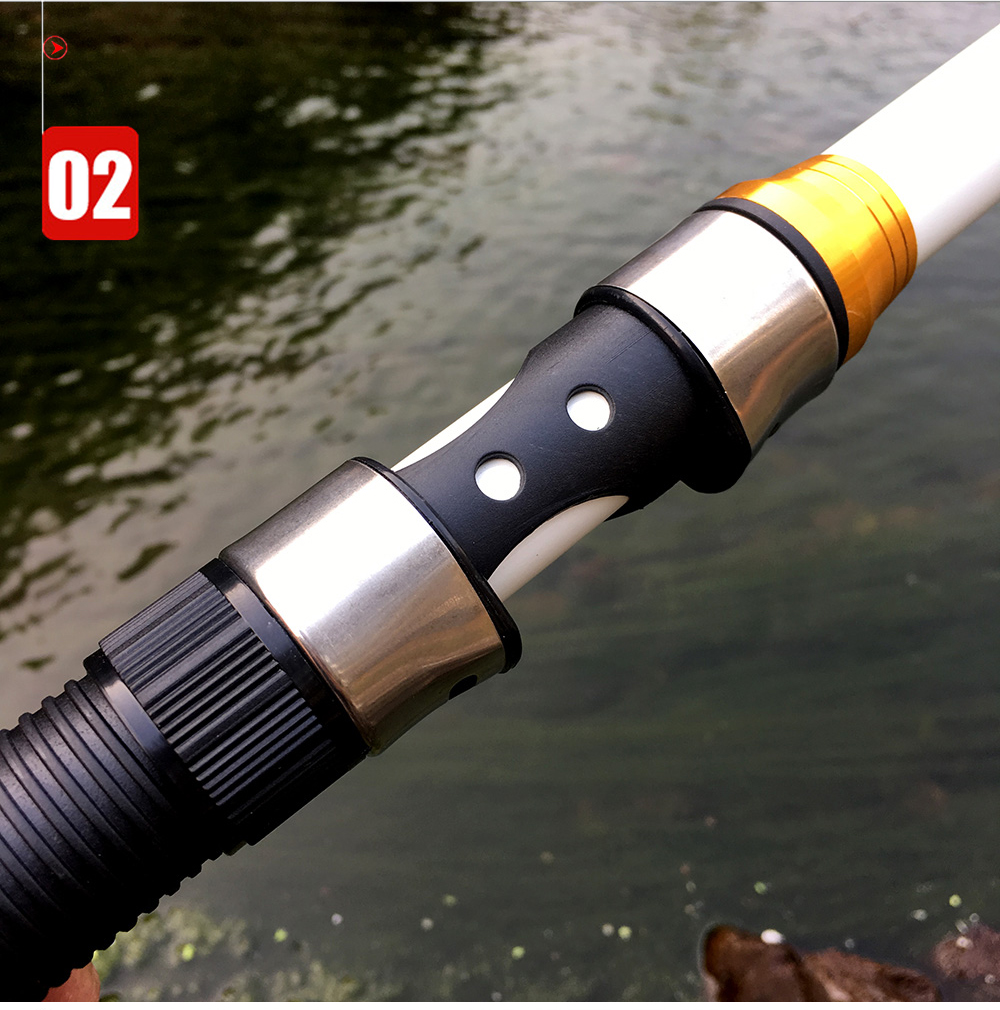 Fine paint work.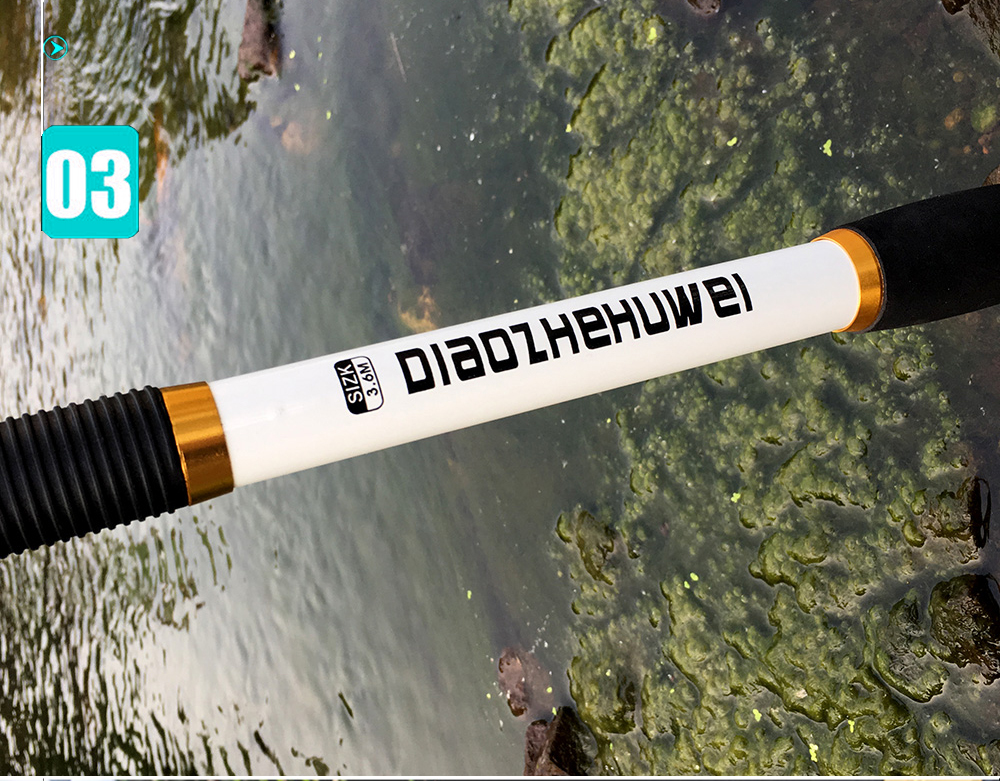 Comfortable foam handle. Sweat-absorbent and radial design, greatly enhance the comfort when fighting a fish and not tired for a long time fishing. 
Show you the real rod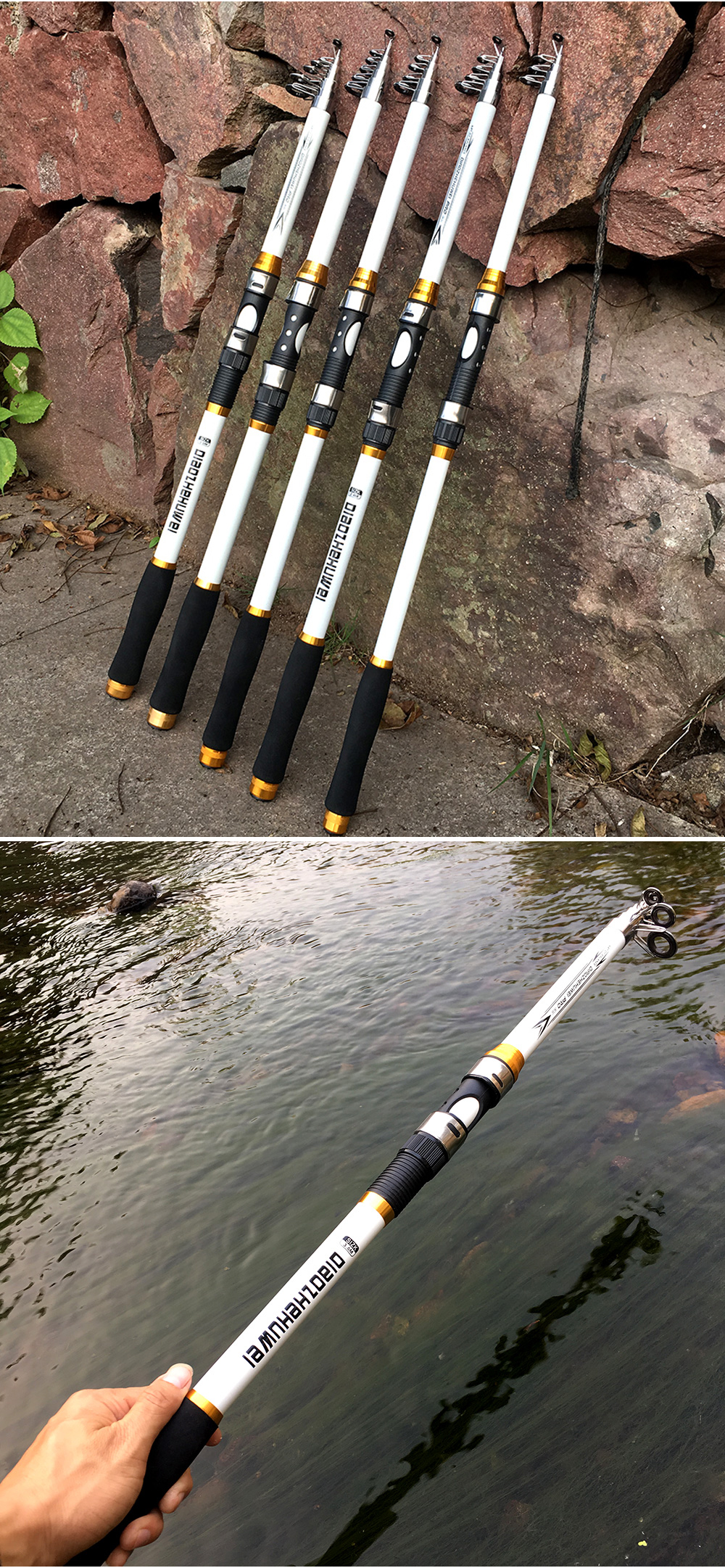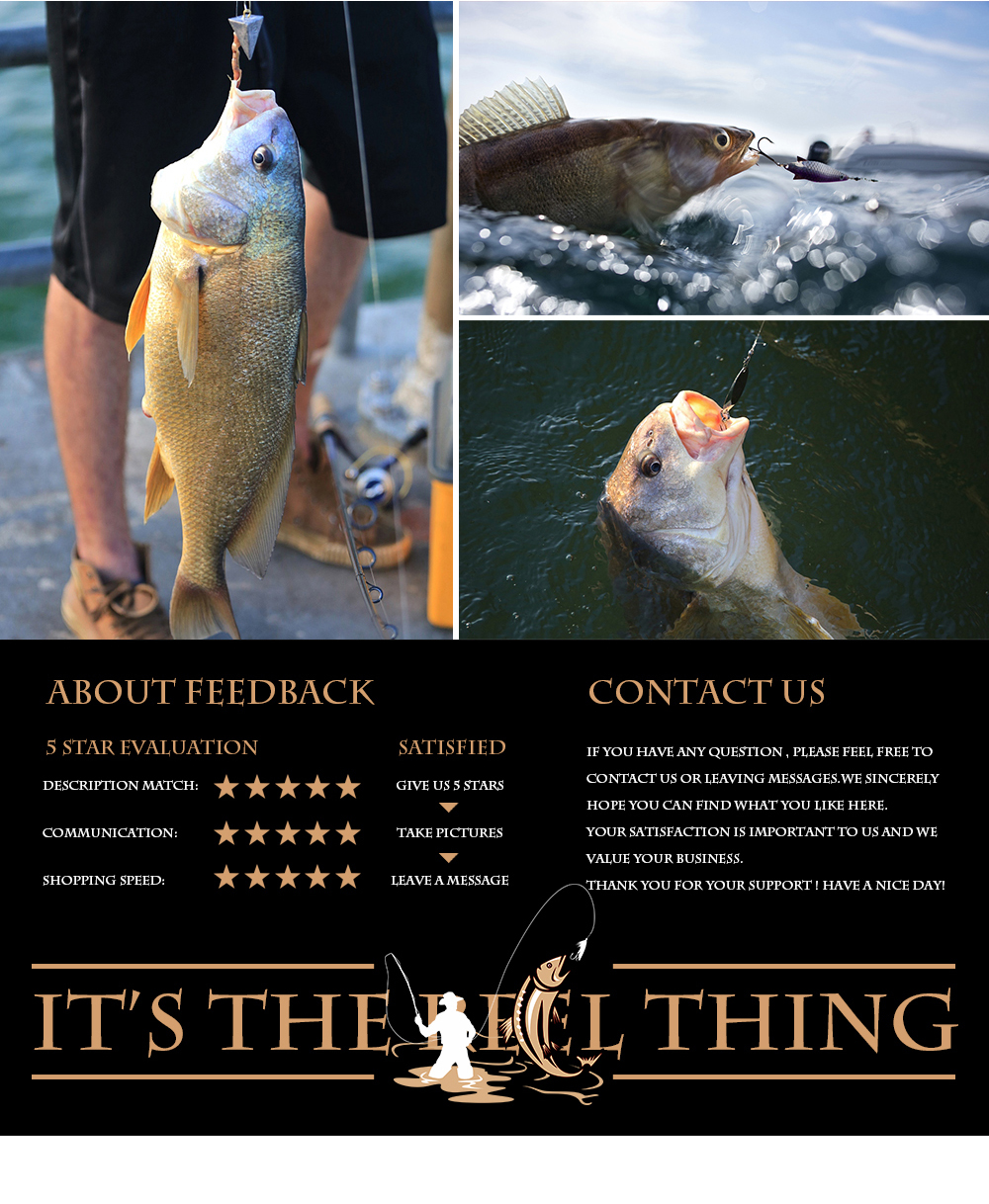 Frequently Asked Questions
Q: Can I use this rod in saltwater?
A: Yes, our rod is designed with materials to alleviate corrosion problems from saltwater.
Q: Does it come with a travel case?
A: No sorry it does not.
Q: How long is this rod collapsed down?
A: Please refer to the chart to see each rod collapsed length.
Q: What material is this rod made of?
A: These rods are carbon fiber with fiberglass. They have stainless steel reel seats. Welded stainless steel guides with ceramic inserts for complete corrosion resistance.
Q: Does it come with a reel?
A:  Only the pole is included.
Q: What is the max weight this rod can handle?
A: Depending on which size you choose, I'd say light-med (0-15 lbs.) Especially important, set your drag correctly.