Feature:
Crafted from luxury-grade pewter and glass, this whimsical little bee statue keeps its honeypot accessible simply by lifting up its wings.
It even includes a matching flower topped honey spoon for serving.
Unlike the honey bear, you won't mind leaving this decorative honey dispenser out as a dining table centerpiece or on the countertop as a functional curio.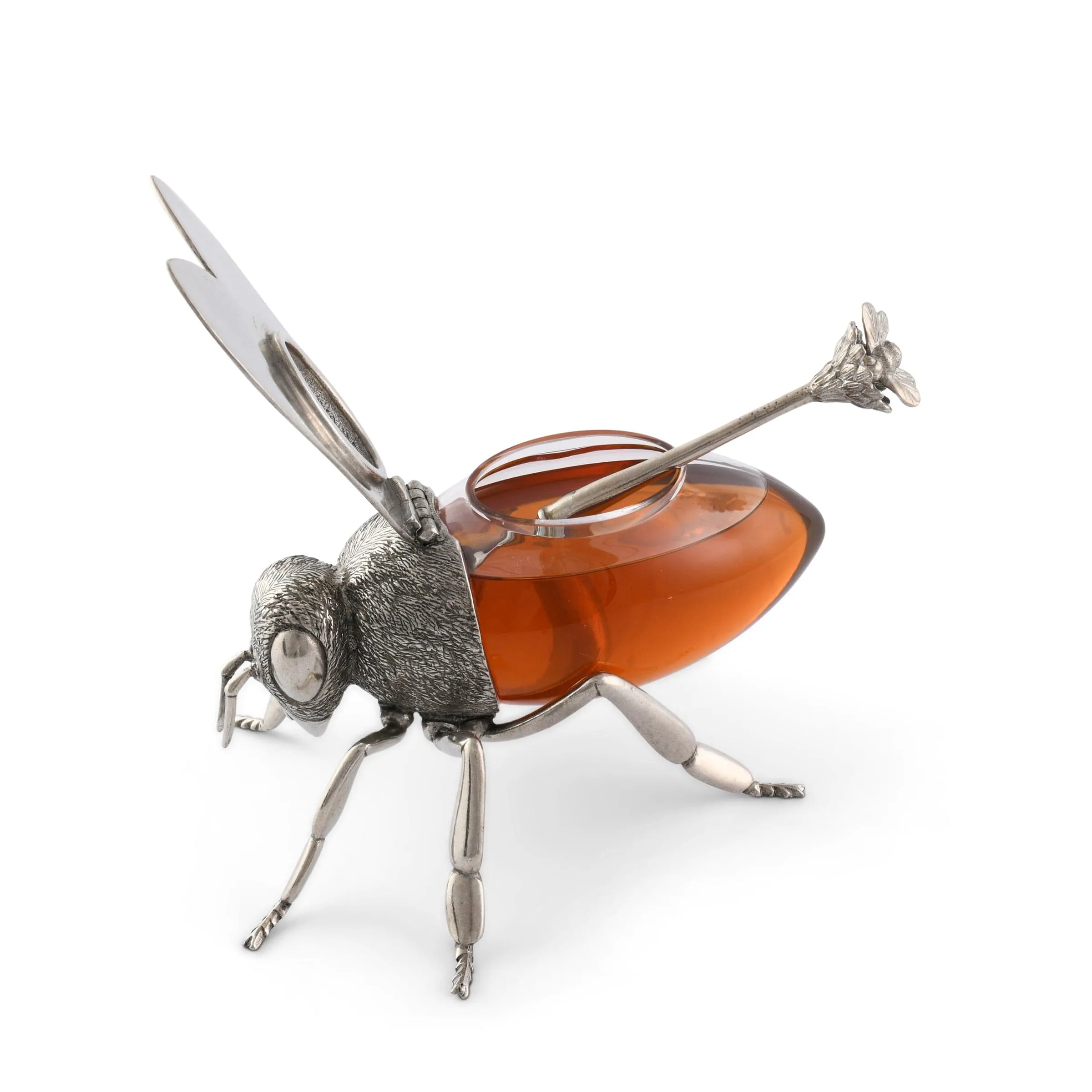 Perfect for casual summertime meals or more festive dinner parties

Includes 1 bee-shaped honey jar

Guests will be buzzing around your dinner table with this fun jar

Plated in nickel for long-lasting durability and shine

Dimensions: Approximately 6" long x 2.5" high x 4" wide
Remarkable definition in the insect's head and thorax make it appear darker than the segmented legs supporting this piece. The bee's hinged wings also form an innovative lid for the clear, six-ounce pot.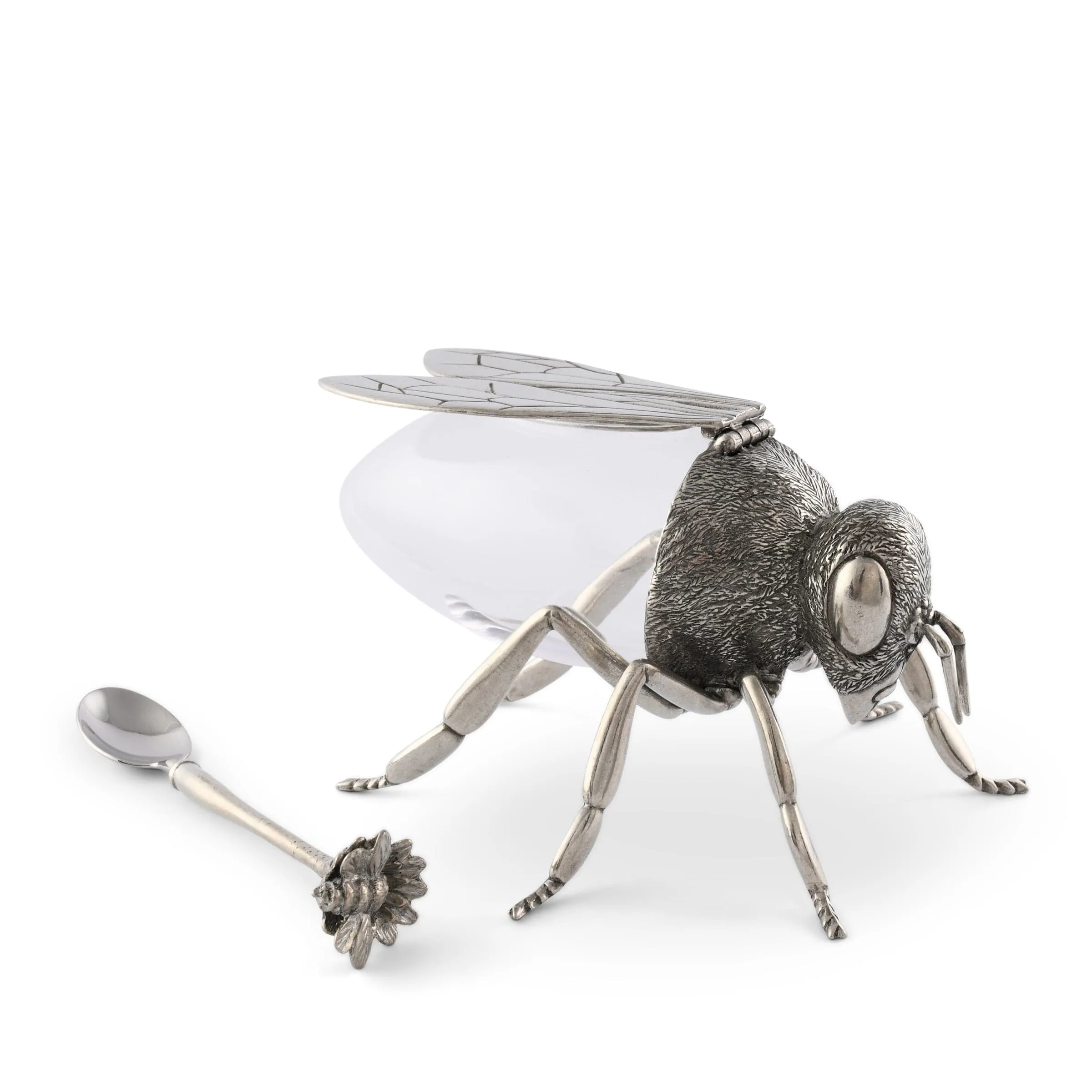 Crafted in the form of a honeybee, this exquisite statuette combines glass and luxury-grade pewter in a magnified display of detail.
Care: Hand wash recommended. If using dishwasher, choose lowest heat and non-acidic soap