FISH ANYWHERE, ANYTIME!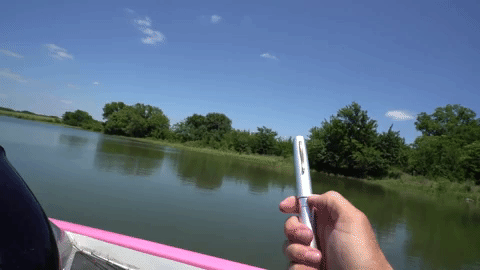 Save yourself from the trouble of carrying heavy fishing gear whenever you go fishing! PocketRod™ was designed such that it could shrink to the size of a pen so that it can be carried around easily.
It can fit into your pocket, glove box, briefcase, or backpack. PocketRod™ is a convenient fix to being able to fish without having to bring heavy, clunky fishing gear.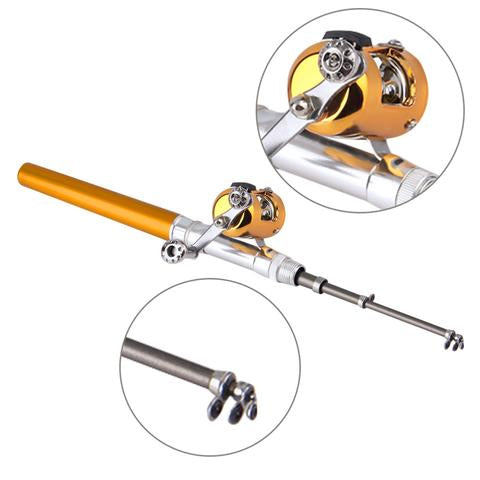 Why PocketRod™
Made From Recycled Materials
Extremely Durable
Forward and Reverse Ratchet Stop and Drag Control
8" When Closed, 38" When Extended!
Compact and Lightweight
Perfect For When Full-Size Fishing Gear Is Inconvenient 
Suitable For Fishing From A Boat, Dam Or On Ice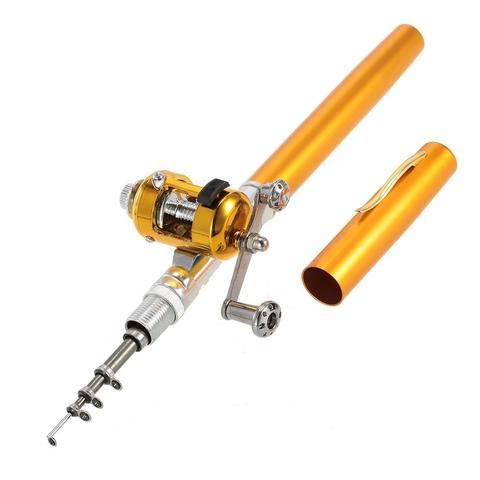 A NEW SIMPLE WAY TO FISH! 
This mini portable pocket pen fishing rod and reel combo is perfect to have in a go bag or stored anywhere, it is extremely compact.
Approximately 8" when its closed and opens up to approx 38". The Rod is made from Fiber Glass and Aluminium Alloy for enhanced durability to last you a lifetime. The Aluminium Alloy reel includes forward and reverse ratchet stop and drag control, its perfect for people of all ages.
Sometimes you just don't want to carry around all your fishing gear so this is perfect to just have with you at all times in your backpack or car.
REEL INSTALLATION INSTRUCTIONS:
1.Open your pen rod by taking off the cap
2.Simply insert the reel between the two grooves on the pen(there is a moving piece which sides up and down)
3.Twist the screw down to tighten the reel onto the rod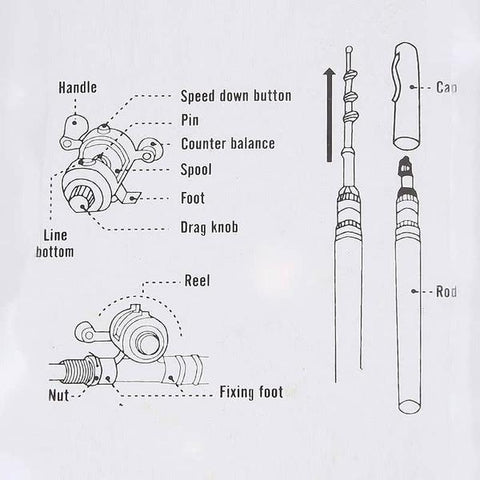 Package Includes
 1x Fishing Rod
 1x Fishing Reel