Breathable, ultra-light and oversized lens designs keep you relaxed in any sport.
Our mask fits prescription glasses.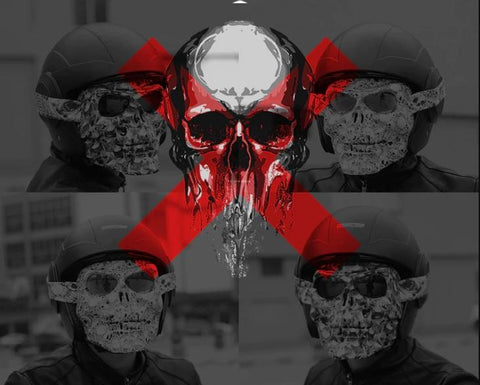 SKULL FACE MASK  can keep your eyes away from wind, dust, pebbles, and grit and protect against UV rays. If you don't wear high -quality mask, your eyes will face many dangers, such as scratches, ruptures, or burns.
The mask can be used for:
Motorcycle
Bicycle
ATVs
Snow Sports
Buggies, and many other
The trouble that users often encounter is that the lenses are foggy. The product set up layers of barriers to give users a clear visual enjoyment.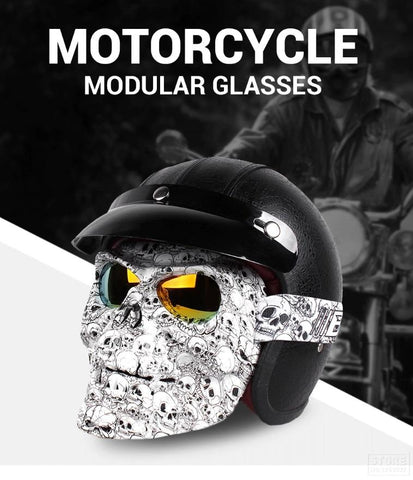 The mask Not Only Provides Full Protection For Your Face From Wind, Dust and The Sun's UV Rays - The Sensational Colour and Graphics Design Also Add An Extra Layer Of Style To Your Outfit.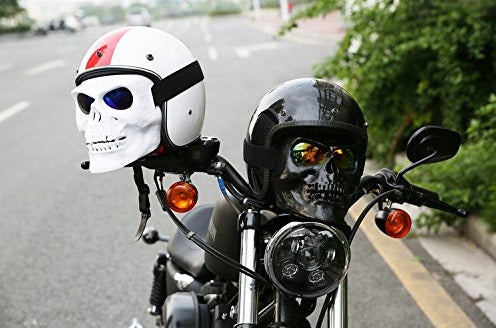 DOUBLE LENS TECHNOLOGY
Our double-layer lenses make our mask stand out mountain-high above all of our competitors. Most motorcycle face masks on the market only offer basic lenses - we aimed higher. Our lenses offer UV and wind protection, anti-fog and waterproof coating to ensure the BEST possible vision for you.
BREATHABLE DESIGN
The comfortable, multi-layer cushion sponges are padded around the outer rim of the frame, which effectively eases facial pressure and ensures you comfy, breathable wearing during your rides.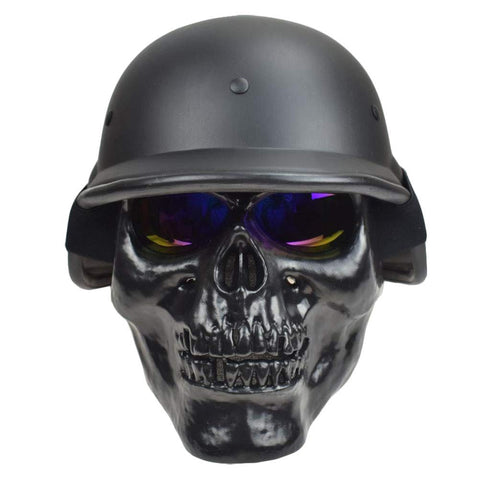 ONE SIZE FITS ALL
The comfortable non-slip elastic strap on the back can be adjusted to easily fit any head size. You can also wear it with or without a helmet.

MADE FOR ALL RIDERS
Motor-bikers, motocrossers, ATV riders - you name it... all riders are going crazy over the SkullFace mask!
BUILT TO LAST
Our frames are made of high quality PC plastic, making it virtually impossible to break. Our mask can withstand any weather conditions or wipe outs you may face on your rides.