The windmill flying in the wind rotates freely in your garden/courtyard, attracting other birds in nature to stand here, which can attract the appreciation and viewing eyes of neighbors, and add colorful works to your home.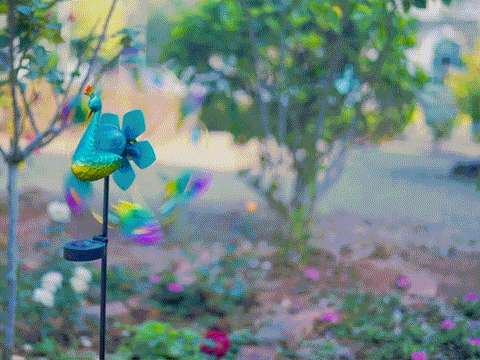 Home garden decoration will stand faithfully on the garden or flower bed, accompany you through wind, rain, sun exposure and windy days. Easy to use, just assemble together and put it in the garden, suitable for courtyards, gardens and other places.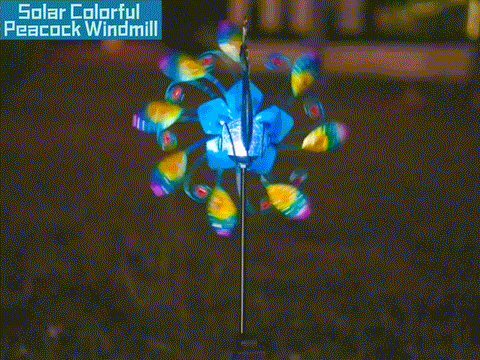 The durable iron paint can withstand various weather conditions, so there is no need to worry about fading, rain and frost. The beautiful and colorful garden peacock windmill can make your courtyard unique, especially when it is windy, the rotating windmill can make your courtyard revitalize, and at the same time, the windmill with solar lights can illuminate your lawn at night and let you at night People who look like lawns bring joy to others.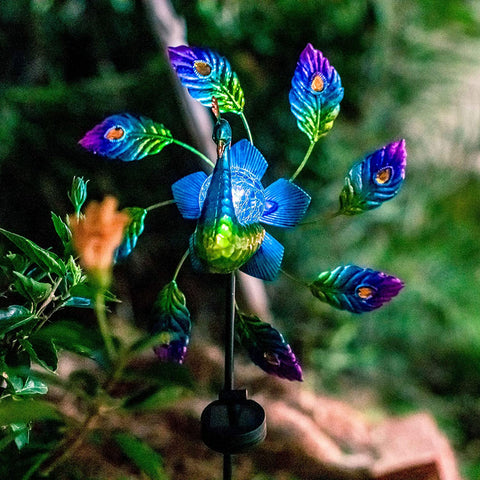 Use high-quality built-in solar panels to absorb sunlight at night, otherwise the surrounding environment will become dark. Its luminous LED lights illuminate your outdoor space at night, and when the sun goes down or the surrounding environment darkens, it will emit a warm light.

Our courtyard decoration is an ideal garden decoration gift set, it is perfect and unique.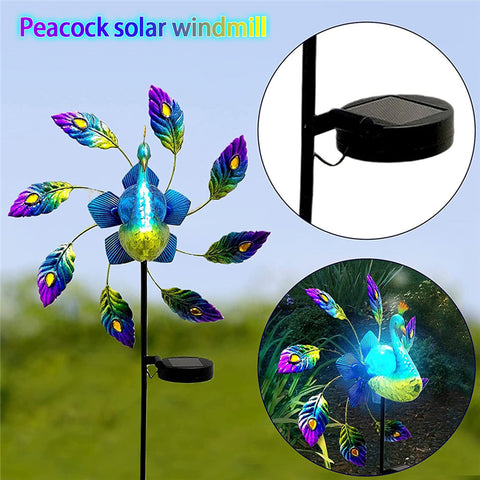 Specification:
Material: Iron
Pattern: Peacock
Size: 102X32CM
Use: ground plug, light can be turned on, windmill can be turned
Package included:
1 X windmill