Master the Short Game, Master Golf
♂They say the key to mastering golf lies in the short game. to golfing greatness with your ultimate ally in perfecting your short game skills.
Whether you're a seasoned pro seeking to refine your technique or a beginner eager to conquer the art of chipping, this game set will propel you towards unmatched mastery. Prepare to witness your golfing dreams become a reality!

Challenge Friends and Family to a Golf Battle Royale
Prepare for epic golf showdowns with our multiplayer masterpiece. Say goodbye to boring gatherings and hello to intense chipping battles that will leave everyone on the edge of their seats.You'll transform any party into a legendary golf extravaganza!
Unleash Your Golfing Spirit, Rain or Shine!
Mother Nature won't stop you from perfecting your swing. Our Sticky Game Set is built to withstand any weather, allowing you to swing away indoors or outdoors, rain or shine.
No more excuses for missed practice sessions or soggy greens! Pack up the game mat in its sleek Royale Golf Suitcase, and you're ready to take your game on the road. It's golfing freedom at its finest!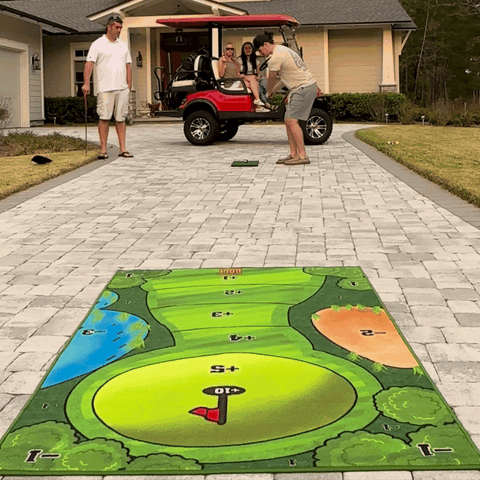 OURPROMISES
We put our heart into everypurchasehere attheKeep The Climb, and we are confident thatyou'll be satisfiedwith our Set. We offer a30-Day Money-Back Guaranteeif you don't like it or it doesn't work.There isZERO RISKfor you.