UPGRADE YOUR WHIMPY HORN WITH THIS 130DB SNAIL HORN!
Be a proud owner of a badass powerful Motorcycle Snail Horn! Motorcycles always come with a horn that has that blaring, unpleasant sound. Don't worry, because these new snail horns are the same horns featured on luxury cars such as Mercedes Benz. They will certainly wake everybody up while crossing the street or while driving.


Don't have any mechanical skills? Don't worry, these snail horns can be installed in just minutes!  Simply unscrew two nuts from your old horn, slot in the two connectors of the new horn and tighten the nuts.. it's that easy!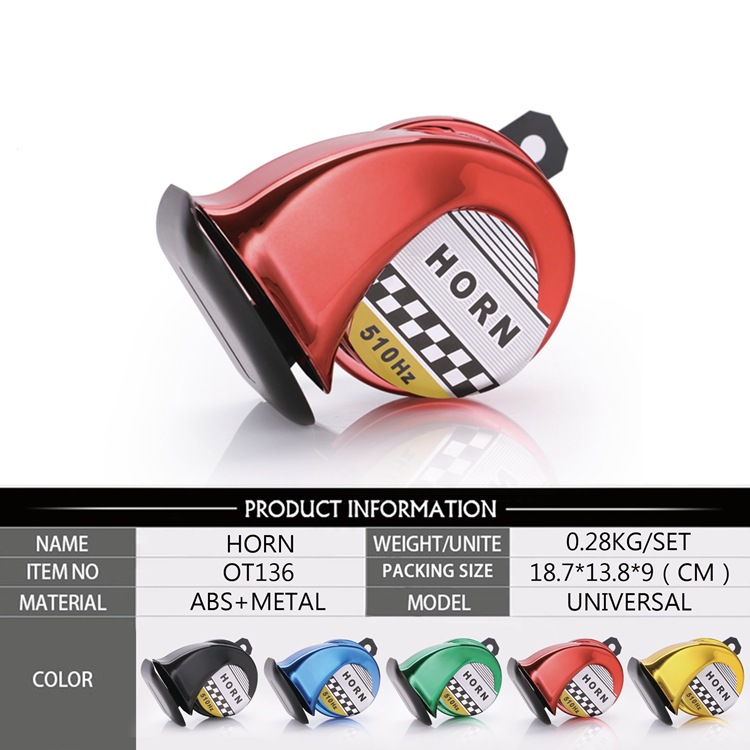 What's in it for you?
Simple and easy installation
Be safe when riding!
With durable fixing bracket and waterproof cover.
Loud and clear sound, low power consumption and high performance.
Suitable for all 12V autos


Package:1*MOTORCYCLE SNAIL HORN
Product Specifications:
Available Colors: Black, Blue, Red, Green, Yellow
Dimensions: 12.5 x 8 x 5 cm
Material: ABS and metal
Operating voltage: 12V DC
High and low tone: 130dB